Elevation : 14850 sq km
Population : 318689
Language : Urdu & Pashto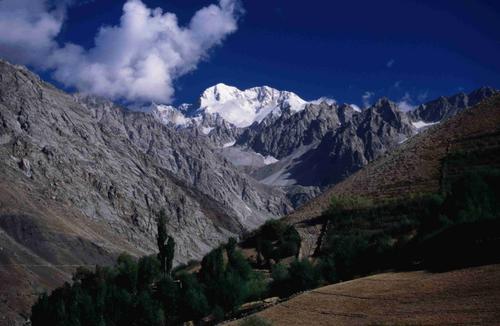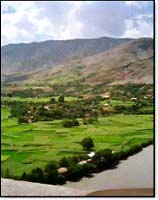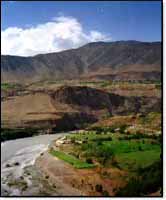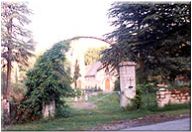 INTRODUCTION


Phone Code : 0571

INTRODUCTION
Chitral is the Northern most district of NWFP. It is 330 kilometers away from provincial capital Peshawar. It is situated 710120and 530east longitude and 350 3l0and 600 550 north latitude. It is bordered by Afghanistan on the North and on so Upper Dir district and Kunar Province of Afghanistan. On the South lies Ghizer district of Northern Areas. Swat district Eastern side. Chitral total area is 14850 sq.km, with a population of 3, 18689 souls. The north and north east of the Hindu Kush range form the main water shed between the Oxus river to its north and Yarkhun, Chitral river to its south dividing the Afghan territories of Wakhan and Badakhshan forming the Pak Afghan frontier on this side. To the south, the boundary Chitral and Afghanistan is Kunar province. To the East Shandur range lies between Chitral and Gilgit. This range is a spur of the Hindu Kush. From the Shandur pass the eastern boundary dividing Chitral from Dir, runs along the Hindu Raj Shingara Pass.
The mountainous belt of Chitral covers 20% of the area of NWFP but it supports only 3% of NWFP's population. Cull is only 4% of total area. Grazing lands and forests covers 20%, while the remaining 76% is covered by rocks, mountain and snow clad peaks. Agriculture is subsistence based. Livelihoods mostly depends on cash earnings and food grains a from outside on subsidized rates, by the government.
CLIMATE
Chitral is situated in the rain shadow of high mountains. It therefore does not receive the monsoons. The mean rainfall of Drosh and Chitral Towns (lower Chitral) is about 650 and 500 mm, respectively, received mainly in spring and winter. Summer and autumn are dry, barely receiving 10-25 mm of rainfall per month. In Upper Chitral, the annual precipitation perhaps peters down to about 200 mm, received mostly as snow at higher elevations.
History Chitral remained an independent state for centuries with its own culture and language. In the late nineteenth century it became part of British India. It was a princely state in 1947, which acceded to Pakistan in that year. The rule of the Mehtar came to an end in 1954 and power was henceforth exercised by the political agent posted at Chitral. The state was merged into Pakistan in 1969. The recorded history of Chitral is divided into six epochs Iranian rule, Kushan rule, Chinese rule, Kalash rule, Rais rule and Katur rule.
Tourism
Access to Chitral

By Air :
P I A operates daily Fokker flights from Peshawar. Reservation subject to weather.
By Road :
∑ 12 hours drive from Peshawar via Chakdara - Dir over Lawari Pass.
∑ 10 hours drive from Saido Sharif Swat, via Dir over Lawari Pass.
20 hours drive from Gilgit via Gupis - Phandar over Shandur Pass.
Main attractions for touriests and visitors
Kalash Valleys:
The three Kalash valleys lie to the southwest of Chitral town at about 2-hour drive. All visitorsí en routs to the Kalash valleys have to pay toll tax at Dubaj. Double storey houses are the main characteristic of the Kalash settlements. The Kalash are known to be master architects and wood carvers of the region since time immemorial. They have joint family system from the time when they first came here from, Siam as they put it. The older males put feather into their caps to make their identity noticeable among the Muslims.The Women folk put on black gown and gaudy headgear covered with cowrie shells.
The Kalash are fond of music and dance. They have a number of festivals participated by both sex with great zeal. They are always jovial, lively and agile especially in the celebration of their festivals. Simple in habits but very clever in practical matters they have high regard for their pristine culture.
Kalash Festivals :
Four festivals are held each year in the Kalash society. They are.
Chilimjusht or Joshi:
14th and 15th of May each year. During this festival flowers are plucked, dance sessions are held and exchange of dairy products takes place.
Uchal:
This festival is held in mid July.Celebrated to mark harvest season with dancing, singing and feasting for two days.
Pool:
It is held on 20th to 25th September to celebrate the ripening of grapes and walnuts. They never touch grapes before this festival.
Chaumas or Chitirmus:
Held in December from 15 to 21. This festival is celebrated with great pump and show on the onset of New Year. A number of interesting events mark this festival.
Other Cultural events:
Chitral is famous for Polo and Music. For musical concerts there is no calander. Youth socities and cultural clubs can be contacted for a concert at any convinient time. Polo is also palyed in all the main villages and valles throughout the summers. However Polo Tournaments are held at some interval.
Polo Tournaments:
Polo season in Chitral begins in spring each year. The Governerís Cup and Chief Ministerís Cup polo tournaments are held in May and September. These are participated by polo teams from many parts of Chitral.Polo tournaments are also sponsored by District Government of Chitral.
Shandur Polo Tournament:
The most popular event of the season is the Shandur Polo Tournament held in July (6-8) each year between Chitral and Gilgit polo teams at the highest polo ground of the world.i.e.Shandur at 12305ft. The final day is marked by the presence of some VIPís the President or the Prime Minister of the country. Fans of polo begin to reach Shandur in large number week before the event. Cultural programmes are also arranged by Chitral and Gilgit sides.

Products and Handicrafts:
∑ Hand woven woolen Patti (catted shu)
∑ Embroidery
∑ Finger Rings ( made up of animal horn )
∑ Rugs
∑ Wood works
∑ Dry Fruit
∑ Fresh fruit Apple, Pears, Pomogranates, Grapes etc.